NLP Practitioner Certification Training – Delhi
Accredited to ECNLP (Europe)
Also, Get Certified as Level 1 Coach
Free Handholding for 6 months in your coaching assignments
Course Details:
Course Duration: Four Day Course | 
Trainer: Amarendra Chitale
The brain can be programmed to change the way we think, feel, and process experiences. This is called NLP (Neuro-Linguistic Programming). NLP can help you achieve excellence in any walk of life. Neuro-Linguistic means the language in which you code your thoughts — the more effective the coding, the better the outcome. It is rightly said, "The effectiveness of your actions and communication is measured through the response you get."
The brain is an open source software and it can be enhanced through various techniques to achieve excellence in personal and professional life.
How to increase productivity
Dealing with fears and phobias
Overcome Obsessive-Compulsive Disorders (OCD)
Manage stress
Positive motivation
Managing negative emotions
Build rapport and manage relationships
Modelling techniques to accelerate Learning
Dealing with Addiction
Helping other people transform their lives
Experienced Professionals | Entrepreneurs | Newly Employed Professionals | Therapists | Healers | Counselors | Coaches | Homemakers | Parents | Teachers | Students
How to Book Your Seat
Step 1 – Register for the course
Step 2 – Your seat is blocked
Step 3 – Make the payment
Step 4 – Your seat is reserved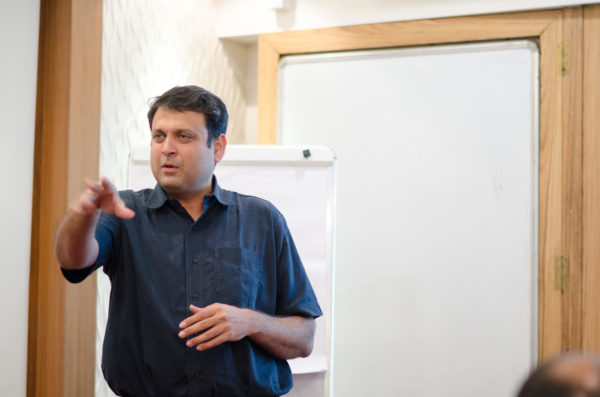 Meet
Amarendra Chitale
Amarendra Chitale is a passionate knowledge management professional, trainer and entrepreneur. For last 13 years he is delivering brain based trainings and coaching to people beyond national boundaries, cultures and demographics. With more than 10,000 hours of training delivered, his only endeavor in life is to be able to create positive change in every life that he touches.
He is a certified professional with:
Neuro Linguistic Programming (NLP) – Trainer (Certified and Verified by ANLP-India)
Specialized in Leadership Development, Consulting & Facilitating
Internationally Certified DISC Trainer and Assessor (Wiley (USA))
NLP Psychotherapist
Certified Practitioner and Trainer of Emotional Intelligence
Certified OD Analyst
Certified Advanced Coach (IFCNLP-UK)
Amarendra has been training in various organizations right from Educational Institutes to NGO, from Public Sector Units to Multi-National Companies, from Junior College students to Middle and Senior Management Professionals.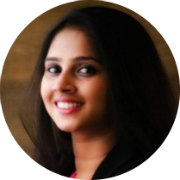 Amarendra is the finest example of the someone who can explain the most complicated concepts in a very simple way. Training sessions with him are incredible. He packs an excellent punch of learning and humor in his training.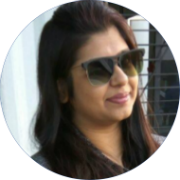 As a trainer, Amarendra is brilliant! His training is super interactive and engaging, never faced death by Presentations. Amarendra is someone who is not only going to train you but he will make sure the concepts are ingrained in life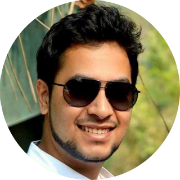 While training, relevant and contemporary examples are important. That's one of the many things Amarendra does brilliantly well. A trainer training with relevant examples, who is approachable with an acute sense of sensory actions by which he catches exactly when you haven't understood something and goes explaining again in a different style.
I found the Emotional Intelligence training by Amarendra to be very helpful in my personal as well as professional life. Particularly liked the concepts – DISC, Amygdala Hijack and Empathy. I sure have more confidence in expressing my emotions more intelligently now. Keep up the good work!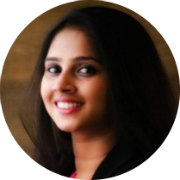 "Amarendra is the finest example of the someone who can explain the most complicated concepts in a very simple way. Training sessions with him are incredible. He packs an excellent punch of learning and humor in his training."

Amelia Antony, Head of Department and Counselor (Academics), St.Paul College, Mumbai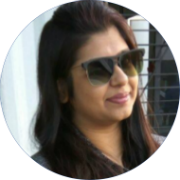 "As a trainer, Amarendra is brilliant! His training is super interactive and engaging, never faced death by Presentations. Amarendra is someone who is not only going to train you but he will make sure the concepts are ingrained in life."

Namrata Bhojwani, Senior Business Analyst and Consultant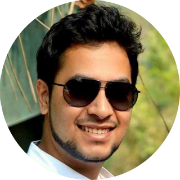 "While training, relevant and contemporary examples are important. That's one of the many things Amarendra does brilliantly well. A trainer training with relevant examples, who is approachable with an acute sense of sensory actions by which he catches exactly when you haven't understood something and goes explaining again in a different style."

Chaitanya Sant , Entrepreneur (Life Skills Mumbai)
"I found the Emotional Intelligence training by Amarendra to be very helpful in my personal as well as professional life. Particularly liked the concepts – DISC, Amygdala Hijack and Empathy. I sure have more confidence in expressing my emotions more intelligently now. Keep up the good work!"

Manali Sarpotdar, Project Officer – YASHADA
A Glimpse of Our Latest Trainings