Balanced Scorecard and Performance Management Certification – Course Structure
Course Duration: One Day Course
Balanced Scorecard (BSC) and Performance Management Systems (PMS) are the most important performance and result-driven systems which any successful organization thrives on. The most important priority for any organization is to achieve their goals and well-thought of outcomes within certain time-frame. No doubt, this will be achieved through the most important resource of an organization and that is Human Resource. It is the people, who can make or break the organization. It is their performance which will take the organization to new heights.
BSC will ensure that Goals are well defined, analysed and the process of achieving them is set off. Hence BSC is useful in defining Goals, tracking the progress and ensuring that goals are met through effective implementation. Every department of an organization gets aligned to the high-level goals, hence are able to play their part in collective achievements. Achieving Goals becomes easier when people perform. Performance Management System ensures, people not only perform well, but their performance is tracked and after objective analysis fair increments, rewards and recognition's are given. This certification will help you implement these games changing processes and applications in any organization.
The training program will help you achieve:
End to end practical knowledge of designing strategic maps and BSC
Tracking the Goal achievement status through BSC
Implementing BSC throughout the organization
Accountability management
Setting individual and Team goals using PMS
BARS and competency mapping
Measuring performance through PMS
Deciding increments using the measured performance through PMS
Rewards and recognition policy
Who should attend?
HR Professionals
Budding HR Professionals including anyone pursuing MBA degree (Companies prefer recruiting fresh graduates who have practical knowledge and certification of BSC and PMS)
Anyone working at strategic level in an organization
Present and prospective professionals in the area of strategy consulting
Performance Coaches
How to Book Your Seat
Step 1 – Register for the course
Step 2 – Your seat is blocked
Step 3 – Make the payment
Step 4 – Your seat is reserved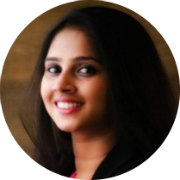 Amarendra is the finest example of the someone who can explain the most complicated concepts in a very simple way. Training sessions with him are incredible. He packs an excellent punch of learning and humor in his training.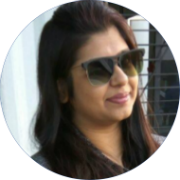 As a trainer, Amarendra is brilliant! His training is super interactive and engaging, never faced death by Presentations. Amarendra is someone who is not only going to train you but he will make sure the concepts are ingrained in life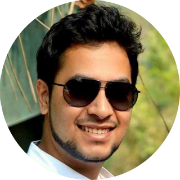 While training, relevant and contemporary examples are important. That's one of the many things Amarendra does brilliantly well. A trainer training with relevant examples, who is approachable with an acute sense of sensory actions by which he catches exactly when you haven't understood something and goes explaining again in a different style.
I found the Emotional Intelligence training by Amarendra to be very helpful in my personal as well as professional life. Particularly liked the concepts – DISC, Amygdala Hijack and Empathy. I sure have more confidence in expressing my emotions more intelligently now. Keep up the good work!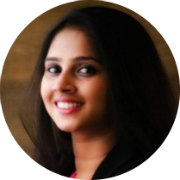 "Amarendra is the finest example of the someone who can explain the most complicated concepts in a very simple way. Training sessions with him are incredible. He packs an excellent punch of learning and humor in his training."

Amelia Antony, Head of Department and Counselor (Academics), St.Paul College, Mumbai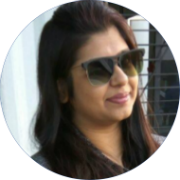 "As a trainer, Amarendra is brilliant! His training is super interactive and engaging, never faced death by Presentations. Amarendra is someone who is not only going to train you but he will make sure the concepts are ingrained in life."

Namrata Bhojwani, Senior Business Analyst and Consultant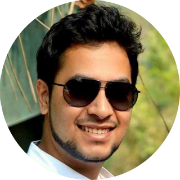 "While training, relevant and contemporary examples are important. That's one of the many things Amarendra does brilliantly well. A trainer training with relevant examples, who is approachable with an acute sense of sensory actions by which he catches exactly when you haven't understood something and goes explaining again in a different style."

Chaitanya Sant , Entrepreneur (Life Skills Mumbai)
"I found the Emotional Intelligence training by Amarendra to be very helpful in my personal as well as professional life. Particularly liked the concepts – DISC, Amygdala Hijack and Empathy. I sure have more confidence in expressing my emotions more intelligently now. Keep up the good work!"

Manali Sarpotdar, Project Officer – YASHADA
STILL IN DOUBT?
WANT TO TALK TO AMARENDRA