Psychotherapy Program – Course Structure
Course Duration: Ten Day Course
Acquire skills to help people overcome anxiety, depression and a range of cognitive issues. This engaging course is divided into two self-contained modules. On successful completion of the first module, you will acquire a Diploma in Neuro-Linguistic Psychotherapy and on completion of both modules you will be a certified Neuro-Linguistic Psychotherapy Practitioner.
Your quest to become a Neuro-Linguistic Psychotherapist begins here.
Course Structure Includes:
Apply NLP in the context of behavioral modelling
Philosophy and models of NLP applied in the context of therapy (NLPt, Neuro Linguistic Psychotherapy)
Methodologies of Neuro-Linguistic Psychotherapy (NLPt)
Methodical patient assessment and history taking
Code of practice in contracting, beginning, and ending relationships with clients
Evidence-based practice and knowledge of human development from infancy to old age
Cognitive and social development
Gender-based development
Diagnostic assessment of presenting issues
Classification of psychopathology including the use of DSM IV
Comparative diagnostic criteria of commonly presenting aspects of mental illness
History taking in mental issues
Applying Neuro-Linguistic Psychotherapy
Understanding MIMS and the British National Formulary (BNF)
Commonly prescribed psychotropic agents
A basic understanding of psycho-pharmacology
Ethical issues in therapy and ways of responding
Building patient-therapist relationship
Promoting reflexivity and self-awareness
Transference and counter transference
Boundaries and the challenges
Awareness of inter-professional relationships and the appropriateness of referrals
Limits of competence and the need for referral
Discuss issues of confidentiality
Report writing and case-conceptualization
Promote understanding of the impact and potential of supervision
Benefits and drawbacks of different supervision models
Different approaches to NLP as a psychotherapy
Critically evaluate and find evidence of NLPt as an effective approach
Perspectives on social psychology
Concepts of self and relationship with others
Cultural and gender differences
Appreciation of social identity
Theories relating to aggressive behavior
The nature and function of attitudes
Response to social influence
Approaches to research and their strengths and weaknesses
Feedback and assessment models
Assess impact of interventions
A basic understanding and appreciation of Psychotherapies including Psychoanalysis, Person Centred, Behavioural, Gestalt, and Transactional Analysis, by contrasting history, personality theory, and process of psychotherapy for each model
Similarities and differences between counseling, psychotherapy, and coaching
Merits and appropriateness of referral to practitioners skilled in different modalities
How day-to-day practice of the above may differ from Neuro-Linguistic psychotherapy
The training program will help you achieve:
Understand and integrate Practitioner and Master Practitioner knowledge in a therapeutic context
Understand difference between Neuro-Linguistic Psychotherapy and Psychotherapy
Help patients overcome cognitive illnesses through counseling
Understand different approaches to Psychotherapy based on personality, gender, culture, etc.
Build a strong patient-therapist rapport
 Who Should Attend:
Experienced Professionals | Entrepreneurs | Newly Employed Professionals | Therapists | Healers | Counselors | Coaches | Homemakers | Parents | Teachers | Students
REQUEST A
Training
This training is currently not scheduled. To enroll in this training, please place a request and we will schedule the training as per the availability.
The above price is inclusive of taxes
Fee accommodation in Goa is included in the course fee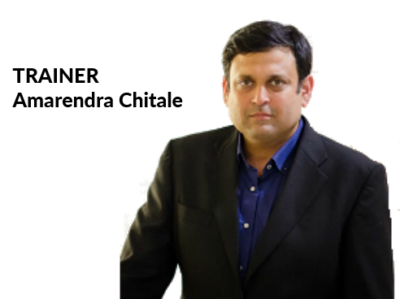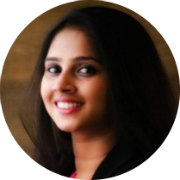 Amarendra is the finest example of the someone who can explain the most complicated concepts in a very simple way. Training sessions with him are incredible. He packs an excellent punch of learning and humor in his training.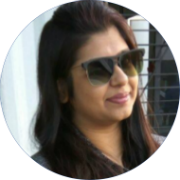 As a trainer, Amarendra is brilliant! His training is super interactive and engaging, never faced death by Presentations. Amarendra is someone who is not only going to train you but he will make sure the concepts are ingrained in life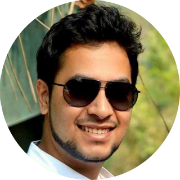 While training, relevant and contemporary examples are important. That's one of the many things Amarendra does brilliantly well. A trainer training with relevant examples, who is approachable with an acute sense of sensory actions by which he catches exactly when you haven't understood something and goes explaining again in a different style.
I found the Emotional Intelligence training by Amarendra to be very helpful in my personal as well as professional life. Particularly liked the concepts – DISC, Amygdala Hijack and Empathy. I sure have more confidence in expressing my emotions more intelligently now. Keep up the good work!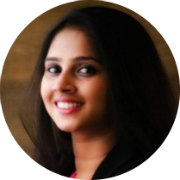 "Amarendra is the finest example of the someone who can explain the most complicated concepts in a very simple way. Training sessions with him are incredible. He packs an excellent punch of learning and humor in his training."

Amelia Antony, Head of Department and Counselor (Academics), St.Paul College, Mumbai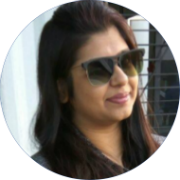 "As a trainer, Amarendra is brilliant! His training is super interactive and engaging, never faced death by Presentations. Amarendra is someone who is not only going to train you but he will make sure the concepts are ingrained in life."

Namrata Bhojwani, Senior Business Analyst and Consultant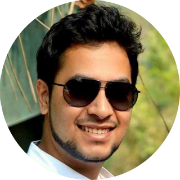 "While training, relevant and contemporary examples are important. That's one of the many things Amarendra does brilliantly well. A trainer training with relevant examples, who is approachable with an acute sense of sensory actions by which he catches exactly when you haven't understood something and goes explaining again in a different style."

Chaitanya Sant , Entrepreneur (Life Skills Mumbai)
"I found the Emotional Intelligence training by Amarendra to be very helpful in my personal as well as professional life. Particularly liked the concepts – DISC, Amygdala Hijack and Empathy. I sure have more confidence in expressing my emotions more intelligently now. Keep up the good work!"

Manali Sarpotdar, Project Officer – YASHADA
STILL IN DOUBT?
WANT TO TALK TO AMARENDRA